Fitzroy House: An Architectural Gem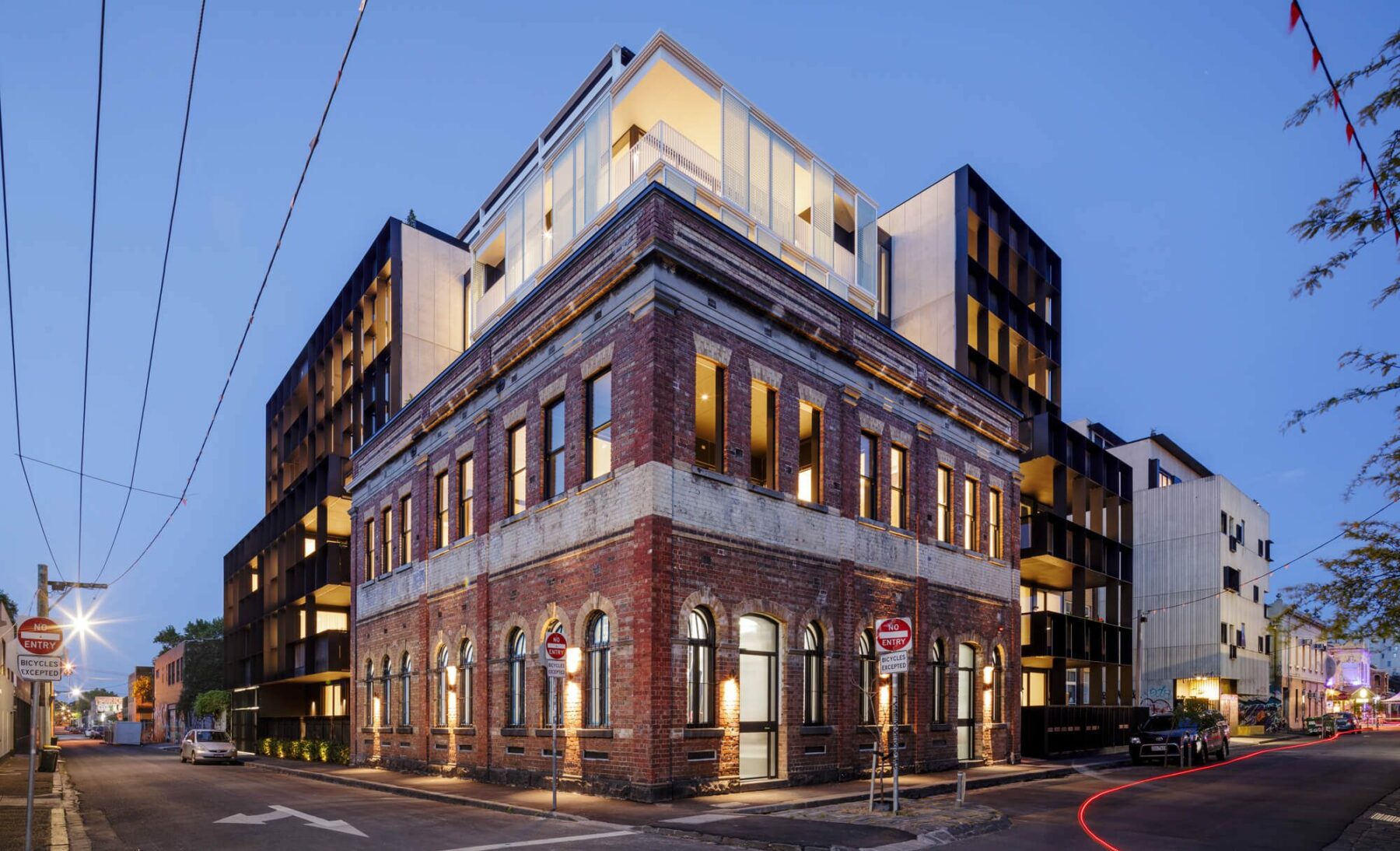 We strive to create homes that innovate and inspire – so when it comes to selecting a site for development, we settle for nothing less than the exceptional. For Fitzroy House, our vision began to form the moment we laid eyes on the beautiful heritage building located at 71–75 Argyle Street.
Positioned in a quiet pocket of the otherwise bustling and vibrant inner-city suburb of Fitzroy, the site was ideally located. It offered the perfect balance between convenience and serenity, sitting within walking distance of all the restaurants, bars, shops and cafes strewn across Brunswick and Johnson Streets, but still somewhat protected from the hum of activity that the area is typically abuzz with.
We knew this combination of vitality and tranquillity would appeal to our clients. And though real estate developments near Melbourne's CBD are often synonymous with cramped, small-scale living, we wanted to raise the standard by offering spacious, luxurious homes designed with a difference.
The site's idyllic location wasn't the only thing that caught our eye – a charming red-brick heritage building also occupied the land. Once a boot-maker's factory from the 1880s, the building still carried its original signage, along with beautiful arched windows. Though old, it possessed a strength and resilience that was captivating – and perfectly in keeping with the gritty, old-world character of Fitzroy.
For Michael, the heritage building was the site's main attraction. He wanted the design for Fitzroy House to unfold around it. "I fell in love with the site the minute I saw that old heritage building. That's what drew me to it, so it was essential that we preserve the original structure," he says.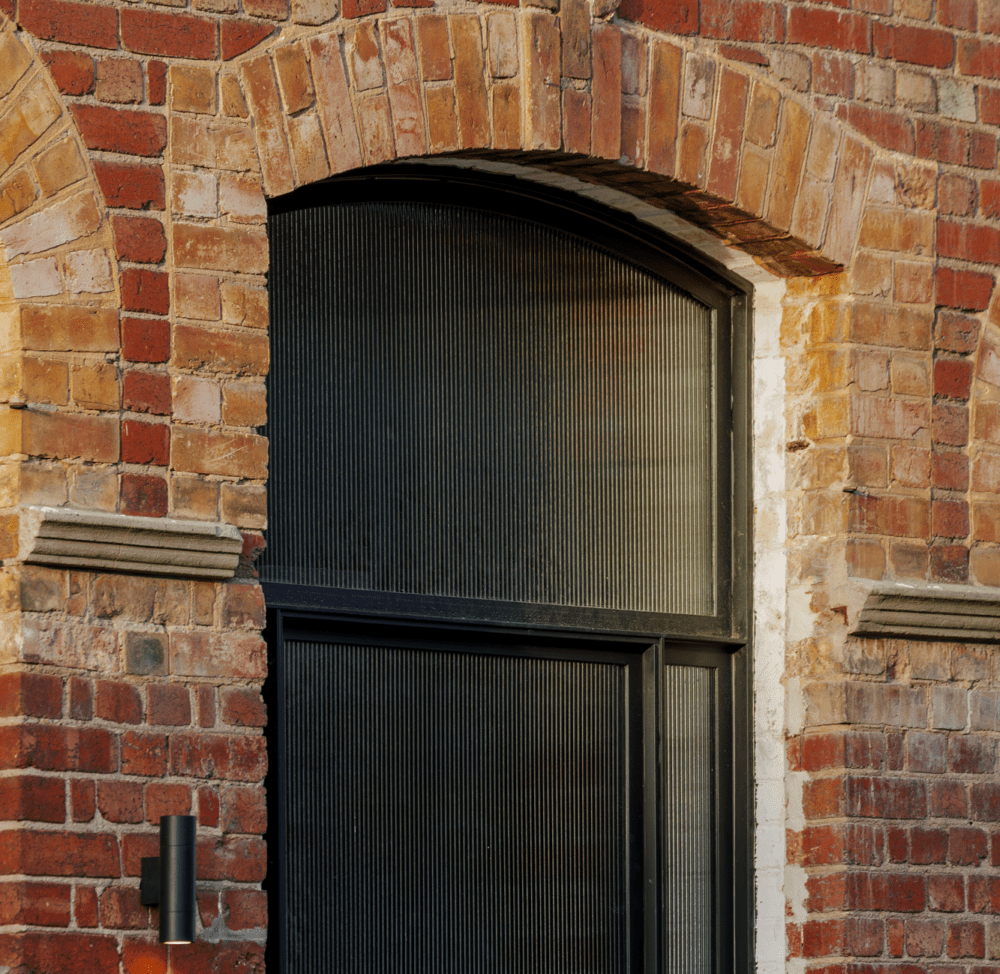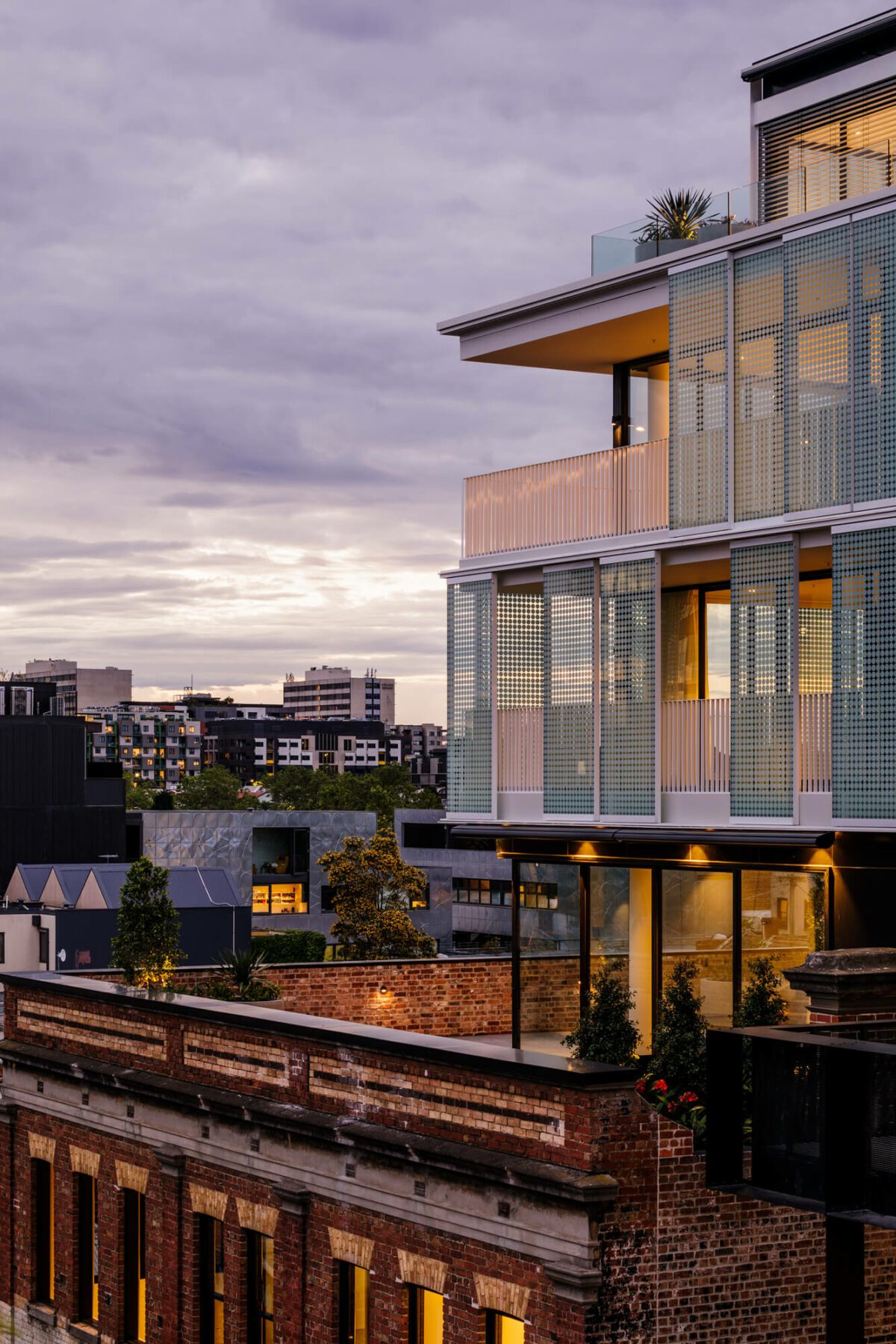 "Argyle Street is a beautiful location, and it was perfect for Fitzroy House. It's in the heart of Fitzroy, and right on the doorstep of the suburb's main attractions. Most of our clients want access to amenities, and Fitzroy has plenty to offer. But equally, they want to live on a quiet street.
– Michael Piccolo, Managing Director of Piccolo.
"It was also something that was important to the Australian Volunteers International. They wanted the heritage site to be respected and preserved by whoever it was sold to, so they vetted us as a developer. Once they were confident that we were going to create something special – that it was about more than just a financial transaction for us, and that we intended to preserve the integrity of the building – we were allowed to purchase the site and commence development."
For this reason, we chose to partner with Jackson Clements Burrows (JCB) Architects. Having worked together in the past to create our award-winning Upper House, we trusted them to bring our unique vision for Fitzroy House to life. And with JCB's extensive experience with heritage sites, we knew they would be able to preserve the original edifice with minimal intervention and strike a careful balance between celebrating the history of the building and forging a place for it in the contemporary world.
It was important to us that we respected the original architecture throughout the development process; we wanted to build something that would become an integral part of the suburb and be beloved by the community, rather than imposing on or detracting from the surrounding streetscape.
Now a seven-story boutique residence featuring 34 spacious, amenity-orientated homes with premium finishes, Fitzroy House pays tribute to the suburb's history and complements its surrounds. Everything from the original brickwork, chimney and painted signage to the arched windows and bluestone sills, was preserved – in fact, these elements have become Fitzroy House's defining features. Its iconic façade is elegantly framed by contemporary steel structures, and three additional stories rising above. Each component was designed to mirror the subtle detailing and proportions of the original heritage building, enhancing it rather than overshadowing it.
Through our precision, attention to detail and commitment to creating something that could be appreciated and adored by residents and the community for generations to come, we have consolidated an inimitable sense of place at Fitzroy House.
For more details on the making of Fitzroy House, click here.