The Making of Fitzroy House
It's been almost 12 months since the residents of Fitzroy House received their keys and officially moved into their new homes. To celebrate the occasion, we're excited to share a short film created by our friend Brett Moulton, who's given us a behind-the-scenes look at the making of Fitzroy House.
It started as a 1,000 square metre block nestled away in the heart of one of Melbourne's most beloved suburbs. A lonely heritage building sat on the corner of Argyle Street, once a bootmaker's shop from the 1880s. Its charming red-brick façade, though worn, retained the painted signage, arched windows, prominent chimney, and bluestone windowsills of the original edifice.
We were determined to breathe new life into this building; captivated by its gritty character and old-world charm, we transformed it into the neighbourhood icon now known as Fitzroy House. With a street-level commercial space and a timeless collection of one-, two- and three-bedroom apartments centred around the building's original façade, Fitzroy House pays tribute to the suburb's rich history while also setting a new benchmark for luxury living.
To execute our vision for Fitzroy House, we needed to assemble a team of people who shared our commitment to quality and passion for good design. We knew that restoring the building's stunning heritage façade with minimal intervention would be an immense undertaking, so we followed a highly considered tender process to ensure our collaborators could implement the level of precision required.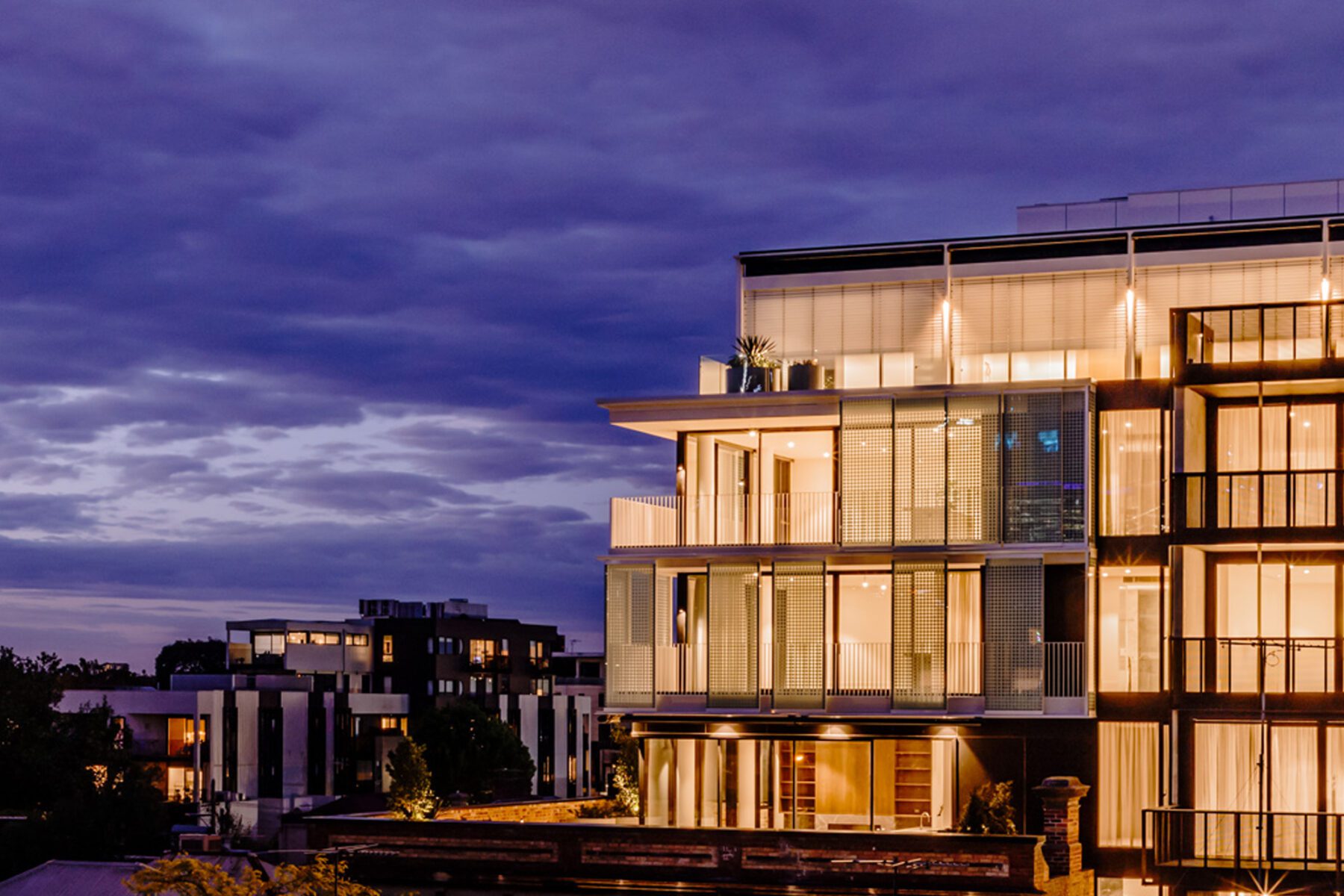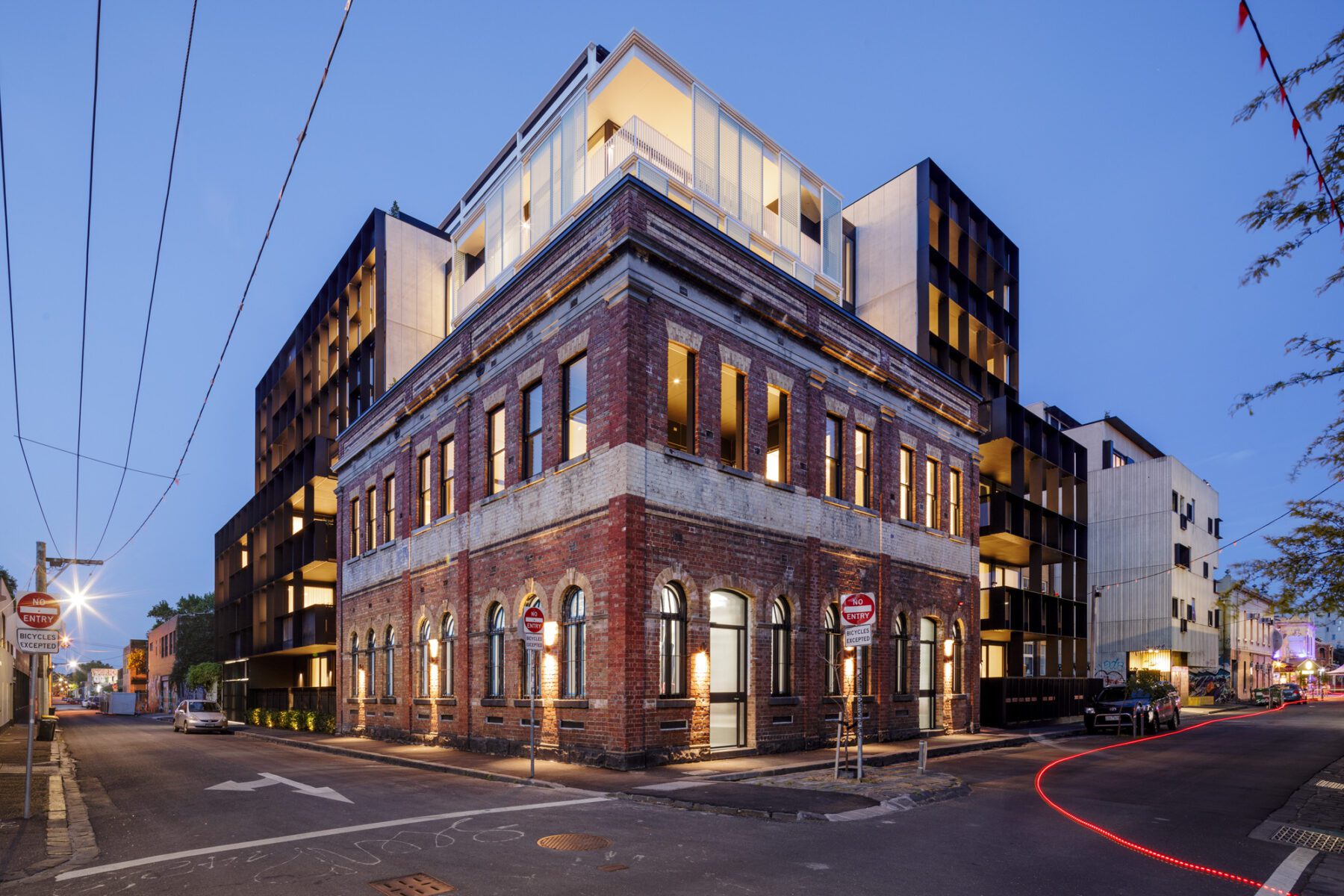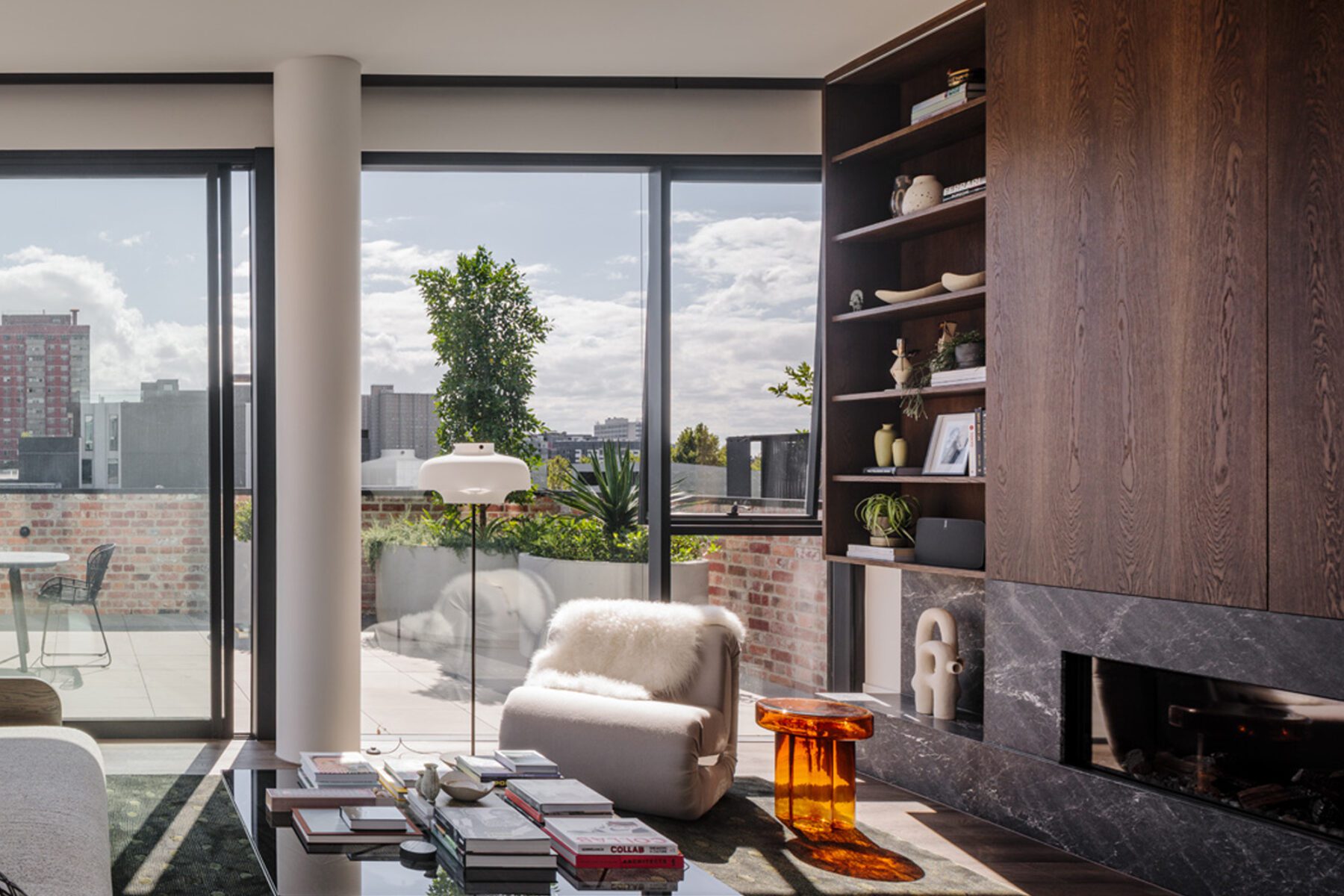 "We wanted to ensure the heritage structure retained its grain and character, that Fitzroy House would represent an interface between new and old,"
– Toby Earle, Development Manager at Piccolo.
A masterful blend of traditional and contemporary style living was achieved at Fitzroy House, with architecture by Jackson Clements Burrows, building by Minicon, interior design by Hecker Guthrie, landscape design by Tract, and apartment styling by Simone Haag. The collaborative, hands-on approach of this team also helped us overcome the unique challenge of managing the project during a global pandemic; together, we expertly coordinated construction and navigated through unprecedented circumstances to produce unparalleled quality and finesse.
After more than four years of tireless work, we are incredibly proud of what we have created at Fitzroy House. We handed over the keys to 34 beautiful boutique residences, each one honed and perfected down to the smallest detail.
Please click here to explore Fitzroy House in more detail.
With thanks to our project partners:
Film: Brett Moulton at Visual Candy
Photography: Trevor Mein