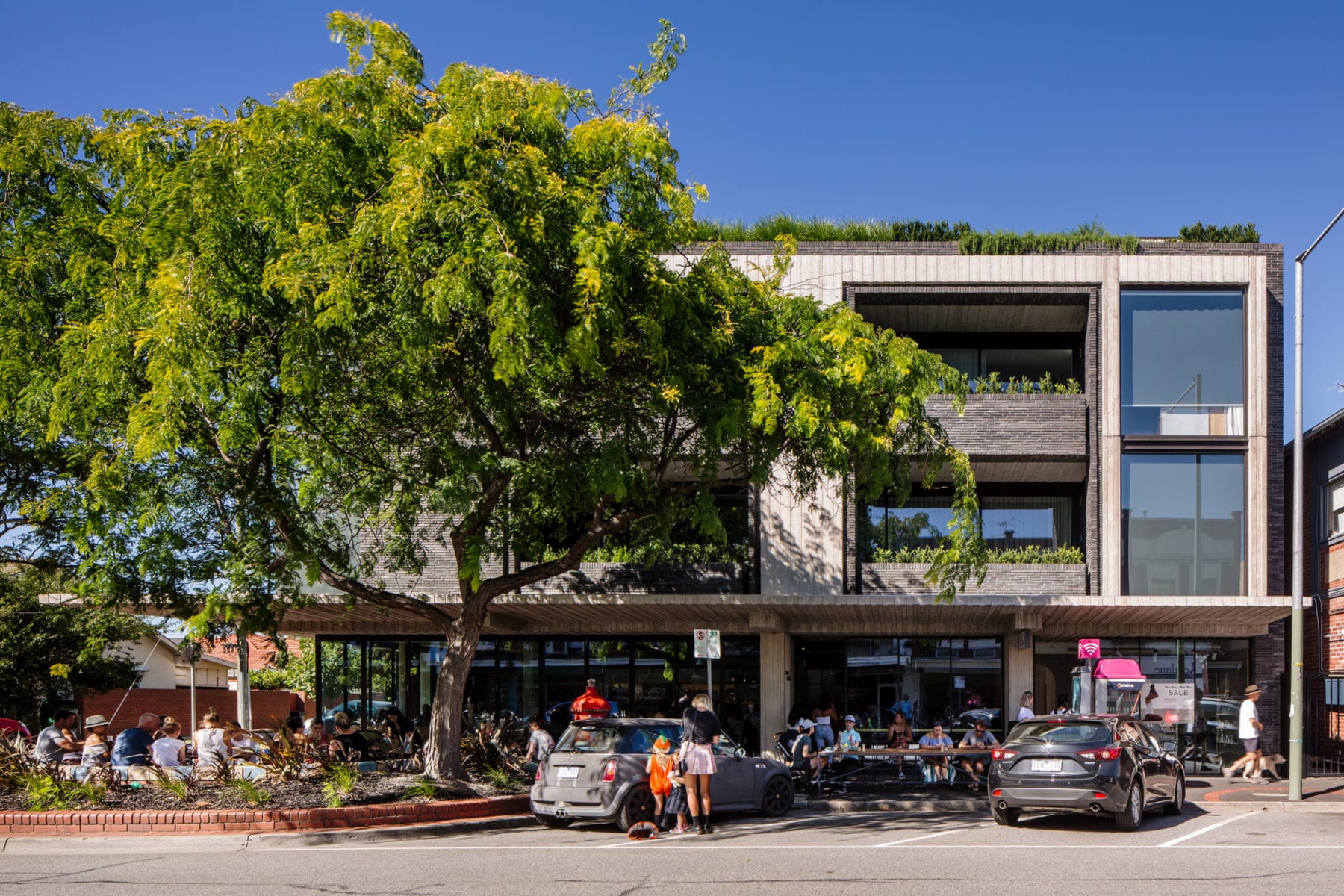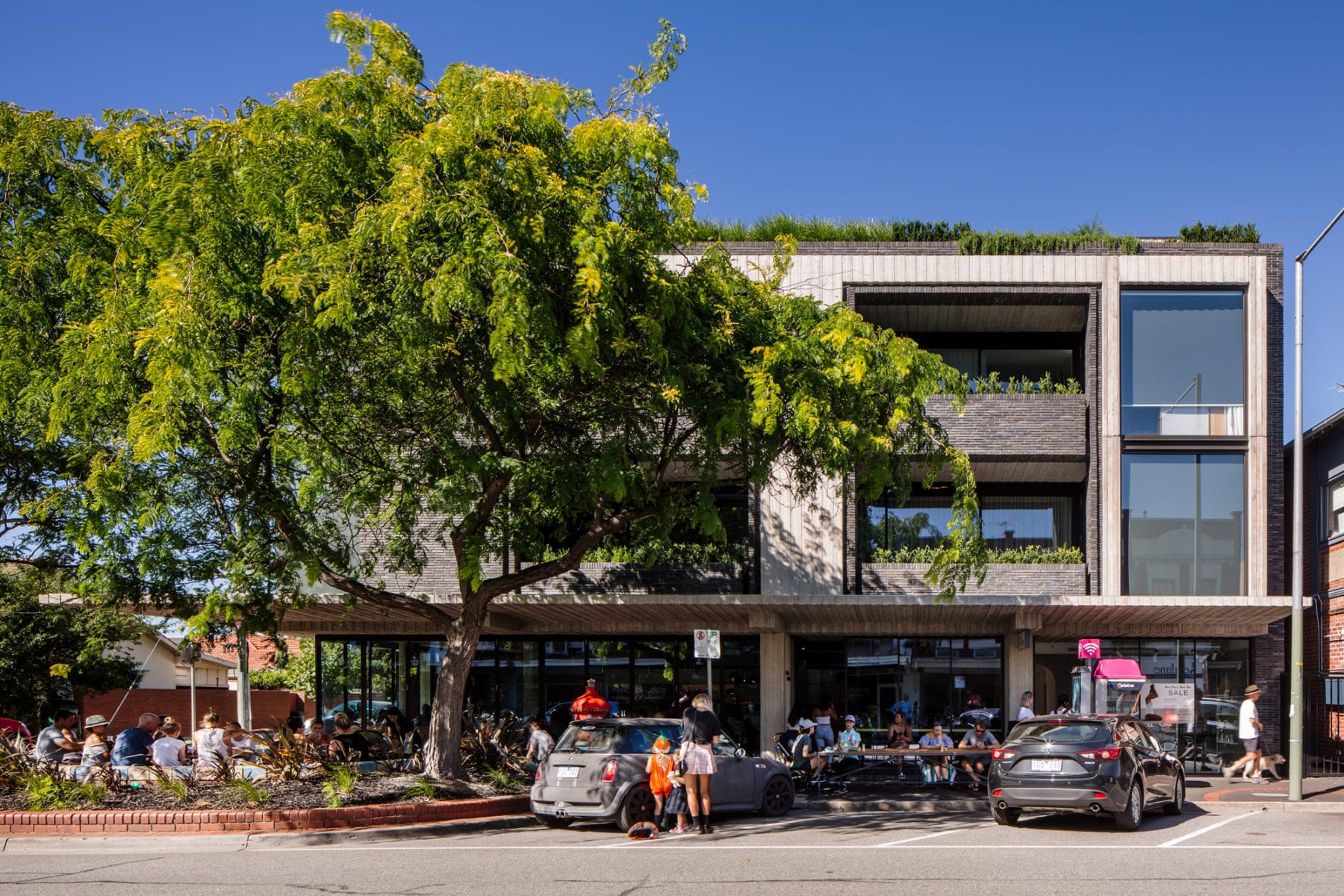 2 Pine Avenue, Elwood
Collaborators: Architecture by Woods Bagot,
Interior Design by Hecker Guthrie
Completion: 2017
Elwood House Awards
2019
National Award Winner for Residential Development of the Year
Property Council of Australia Awards for Excellence
Winner of The Victorian Development of the Year
Property Council of Australia Awards for Excellence
National Finalist for Residential Development
Property Council of Australia Awards for Excellence
2018
State Award Winner for Medium Density Development
Urban Development Institute of Australia Awards for Excellence
State Award Winner for Construction Excellence
Master Builders Excellence in Construction Awards
Shortlisted for Building of the Year Award
World Architecture Festival
Shortlisted for National Medium Density Development Award
Urban Development Institute of Australia Awards for Excellence
Judges Award - Metropolitan Melbourne
Urban Development Institute of Australia Awards for Excellence
Winner for Multi-unit and Mixed Use Development
City of Port Phillip Design and Development Awards
Commendation for Interior Design Awards
IDEA Interior Design Awards
Commendation for Victorian Architecture Awards
Australian Institute of Architects
Shortlisted for The Multi-Residential Building Design Award
Nominated for Public Art Award
City of Port Phillip Design and Development Awards
Shortlisted for Residential Design Award
Australian Interior Design Awards
Adding a sprinkling of extra character to the eclectic beachside suburb of Elwood – and setting a high bar for luxury living – Elwood House is another award-winning collaboration between Piccolo, Woods Bagot and Hecker Guthrie.
"Every time we work with Piccolo, we take the criteria for apartment design to a whole new level."
Building on the success of Garden House, Elwood House exudes character and adds an element of timeless design and luxury to bohemian Elwood. Reuniting with Woods Bagot and Hecker Guthrie, we set a new standard of apartment design in Australia while staying true to the eclectic nature of the bayside suburb.
A first for Elwood by design, Elwood House is immediately part of the streetscape thanks to lush, mature exterior plantings and a ground floor cafe that have become tightly held local favourites.
The strong sense of community and the immediate comfort of homeowners influenced Elwood House's architecture and interior design. The boundary-pushing Woods Bagot, Hecker Guthrie and Piccolo team ensured every apartment was unique, marking a fundamental shift from the streamlined uniformity of typical multi-residential developments.
Outdoor balcony living was a non-negotiable even as we designed each apartment as an individual house, where owner-occupiers could start a home or downsize without compromise.
Exposed concrete, slender profile of handmade Danish bricks and balcony planter boxes overflowing with greenery comprise the façade, reflecting the leafy surrounds of Elwood Village and the calm atmosphere of bayside living. The lobby's brick atrium was stacked by hand above a reflective pond, making every return home a grand entrance.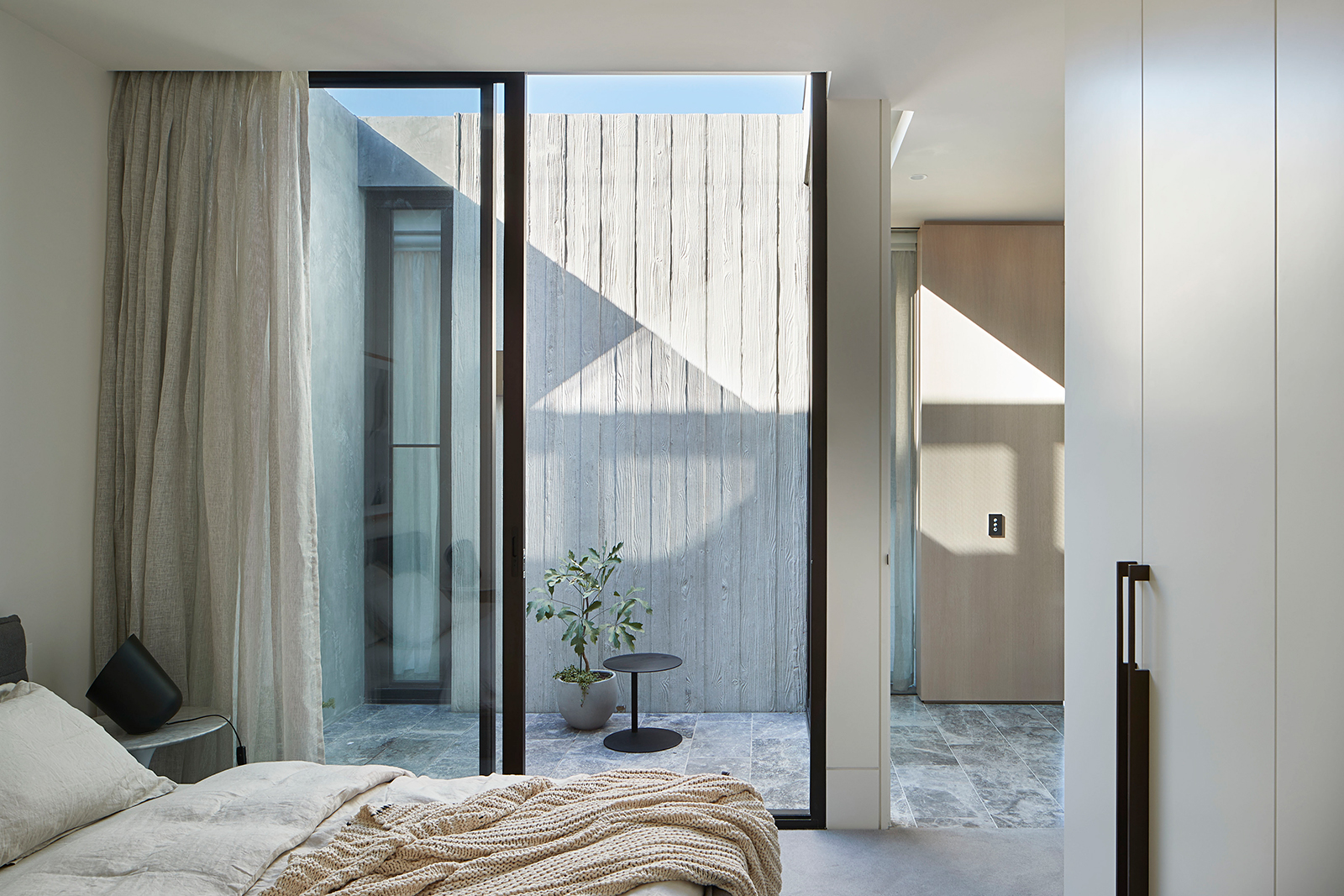 Apartment interiors are entirely bespoke, featuring premium finishes across all homes. Grey Aether natural stone is used throughout, while American Oak timber cabinetry adorns kitchens, storage areas and tailored cabinetry. Leafy private terraces encourage natural ventilation and provide green backdrops that juxtapose Branco Venna natural stone, organic weathered brass fixtures and Apaiser's Piccolo bathtubs. It's the luxurious touches and deliberate differences within that surprise and delight.